Riegel Hall is proud to be a luxury wedding and reception hall in Ware Shoals, SC. The hall itself is available for rent for all sorts of parties, but our chief focus is on weddings and wedding receptions, guaranteeing we pay due attention to your magical day. We have private rooms for brides and grooms, a dining room that fits 75 guests and other in-house areas for ceremonies and pictures.
Everything about our venue lends itself to a lavish, regal wedding day. The architecture offers unique backdrops for photos, the windows stream in vibrant natural light for a picturesque ceremony, and the sprawling accommodations will make sure everyone has enough space to mingle and celebrate!
Wedding Charges
We strive to provide you with the best venue experience at a price that won't bust your wedding budget. Weddings are charged in hour block increments, with several options to accommodate the ceremony and reception time commitments that are right for you:
4 hours
(Mon – Thurs)
6 Hours
(Fri/Sat)
8 Hours
(Fri/Sat)
*pricing may vary depending on date, time and locality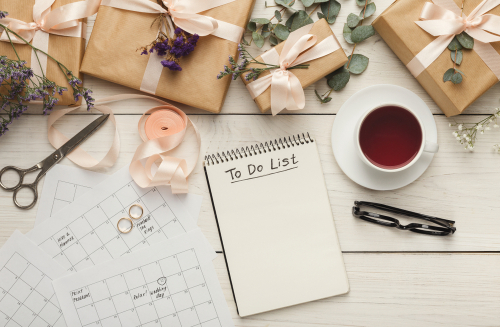 Booking and Reservations
Book our venue in advance, to guarantee your date of choice is available! We welcome extended reservations and can work with you to plan out scheduling for your special day, to make sure our facilities are ready, including the ceremony, photographs, staging, reception, dining, dancing and more.
Vendor Referrals
Though we do not offer in-house photographers, DJs or catering, we will gladly refer you to a trusted network of past partners we've worked with. We'll make sure you get a consummate professional who is familiar with our venue and ready to work around the demands of your special day.
Getting Married?
Contact us at 864-456-7612 for your free consultation today! We'd love to provide you with a venue for one of the most memorable days of your life.