Wedding Venue in Ware Shoals, SC
Since 1953, Riegel Hall has provided customers with a beautiful venue for their special event. We are locally-owned, community-focused and offer a regal, upscale location that will help make your event as memorable as possible. We will provide you with all the services necessary to make your event a reality, from wedding planners to valet parking.

Our team has more than 65 years of experience that sets us apart from other competitors. We're your experts when it comes to making your special day the best it can be.

In 2015, Riegel Hall was added to the register of Historic Houses in Greenwood County. Our venue was named after the family that founded the Mill in 1923!

Our venue is perfect for your party needs. Let us know the event you're planning and we'll handle the rest.

So, you've booked the venue, now what? We'll refer you to other vendors so you can continue to plan your special event.

Check out our antique shop, Village Crest. We offer many certified appraisals and broker services online or at auction.
Experience our Historic Hall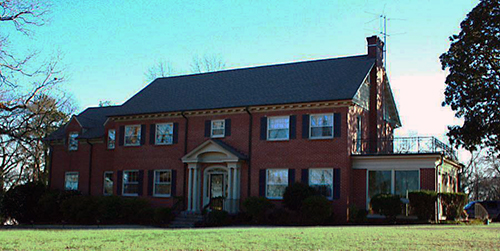 Here at Riegel Hall, we go out of our way to provide you with everything you expect from a top-rated wedding venue in Ware Shoals, SC. We offer everything from private rooms for brides and grooms, to a dining room that fits 75 guests, to picturesque grounds that feature many other areas for ceremonies. Whether you need wedding planners or valet parking, we'll help secure all the services necessary for your special day. Our regal, upscale location will help make your occasion as memorable as possible! For decades, we've been the destination for happy couples looking to tie the knot at a fairytale wedding.
In addition to a beautiful wedding venue, Riegel Hall is also your go-to entertainment venue in Ware Shoals, SC. Our hall can be used for all types of different events such as birthdays, graduation parties, award banquets, retirement parties and much more. Let our experts get to know the event you're hosting and provide you with the perfect venue accommodations to make sure everyone has a great time. Decorate the venue yourself or let us help—we want to make your day absolutely perfect! Take a look at just a few of the reasons we have such a stellar reputation when it comes to hosting weddings, parties and other events:
Plan the Perfect Event
Call Riegel Hall today at 864-456-7612 and book our venue for your next event. We'll be happy to consult with you on any services or specifics you might need to mark the occasion.
Providing A Beautiful Wedding Venue and Appraisals to Ware Shoals, SC locals and Surrounding Areas:
Greenville, SC
Anderson, SC
Greenwood, SC
Spartanburg, SC
Poplar Springs, SC
Princeton, SC
Hickory Tavern, SC
Donalds, SC
Honea Path, SC
Shoals Junction, SC
Hodges, SC
Cokesbury, SC
Waterloo, SC
Windtree, SC
Aspen Heights, SC
Coronaca, SC
Laurens, SC
Due West, SC
Arborville, SC
Millers Mill, SC